Welcome to Xtradinare Entertainment, your source for strippers, bachelor party entertainment, and other live adult entertainment! Xtradinare Entertainment has girl dancers for hire for all kinds of events throughout the Buffalo area, including bachelor parties, corporate events, poker nights, and much, much more! Xtradinare Entertainment's Jessica (A.K.A. Charm) is more than happy to accommodate any party you are having of four or more. We have been successfully open and running for over a decade now and are looking forward to starting a great business relationship with you as well!
Whether you want to surprise the groom-to-be or entertain the birthday boy, hiring the ladies from Xtradinare Entertainment will spice up any night and make any event more memorable. Choose one lady or hire multiple ladies and they will happily add excitement and exotic flair to your next party or special event. The girls are available for private parties, topless bartending, topless blackjack and poker, modeling, and go-go dancing, the girls at Xtradinare are beautiful, talented, and very professional. This is adult entertainment your guests will never forget!
Book your exotic dancers or topless bartenders for your next party, celebration, bachelor or bachelorette party, corporate event and more in Buffalo, Hamburg, Cheektowaga, Amherst, Clarence, Williamsville, West Seneca, Lockport, Orchard Park, Kenmore, East Aurora, Lancaster, Niagara Falls, Depew, Tonawanda, Blasdell, Lackawanna, Angola, Grand Island, Eden and beyond. Bring the excitement of Xtradinare Entertainment to your next event by booking now! We look forward to speaking with you!
IMPORTANT DETAILS FOR BOOKING YOUR EVENT:
ALL spectators need to be over the age of 18 in order to be present. Last minute party bookings are more than welcomed and can only be arranged by contacting Jessica directly at the number provided. Of course, contact Jessica as much in advance as possible to avoid $100 booking fee. We all understand and can get the job done quickly and painlessly to say the least! A Traveling fee may apply as well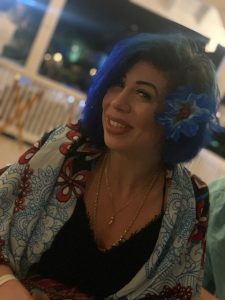 BUT JUST KNOW, there's no party too big to out scale Xtradinare Entertainment's capability! This is one of those "satisfaction guarantee" type of deals so DON'T miss out doing business with us! We look forward to showing you how we've gained a phenomenal track record of a past business endeavors from a wide variety of client projects from the very common buck wild bachelor parties to the rare occasional opportunities that needs a professional hand on set for music videos or even independent featured films.
Your Future Business Pal,
~ Jessica Rabbit (Charm)